Written by John Miller
Back in April of this year, a renewed interest on the Time Nuts mailing list developed regarding my TimeHats. The first run of them back at the beginning of the year was fairly small, only 20 units, and only about 15 of them went to folks on the TimeNuts list. They developed a good reputation and I received some very positive public feedback - prompting more interest. I posted saying that I hadn't planned on making more than those initial 20, but that I hadn't yet developed a new revision, so if people were interested I could do another run of identical units, I just needed to know how many parts to order.
The interest ended up being more significant than I had anticipated. A lot more! To the tune of about 150 as it stands today. Due to the current global parts shortage I decided against taking any kind of pre-orders (though it would have helped financially) because I didn't know if I would run into any issues delivering units. At the moment I am waiting for the second big delivery of GPS receivers and antennas - 100 in total. I have already assembled, tested, and shipped about 50 units.
I took a number of pictures along the way as I have assembled them, so I wanted to post them here as a sort of "photo essay".
The first parts to arrive were the µSD cards, 70 of them.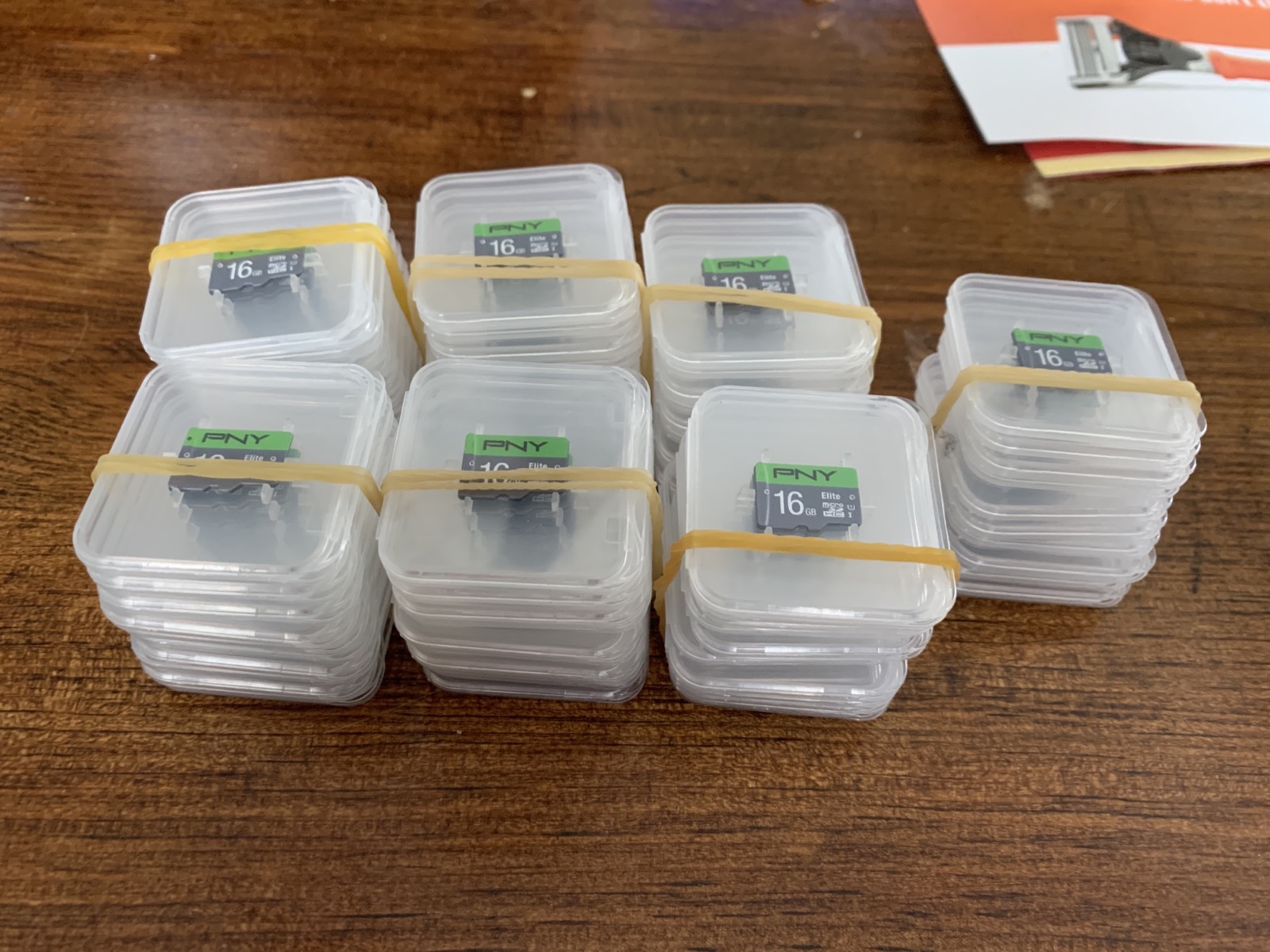 Next up were the PCBs and RTC modules, as well as other little odds and ends like batteries, screws, standoffs, etc.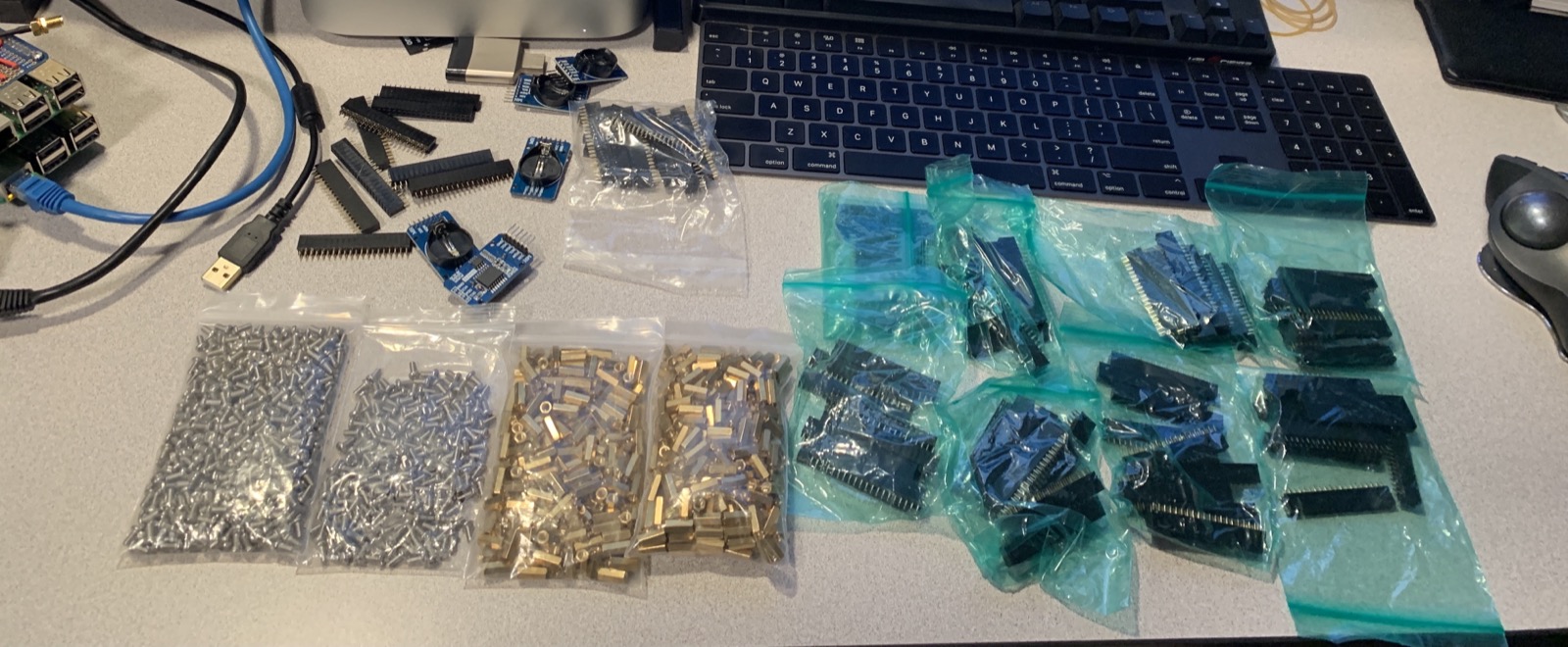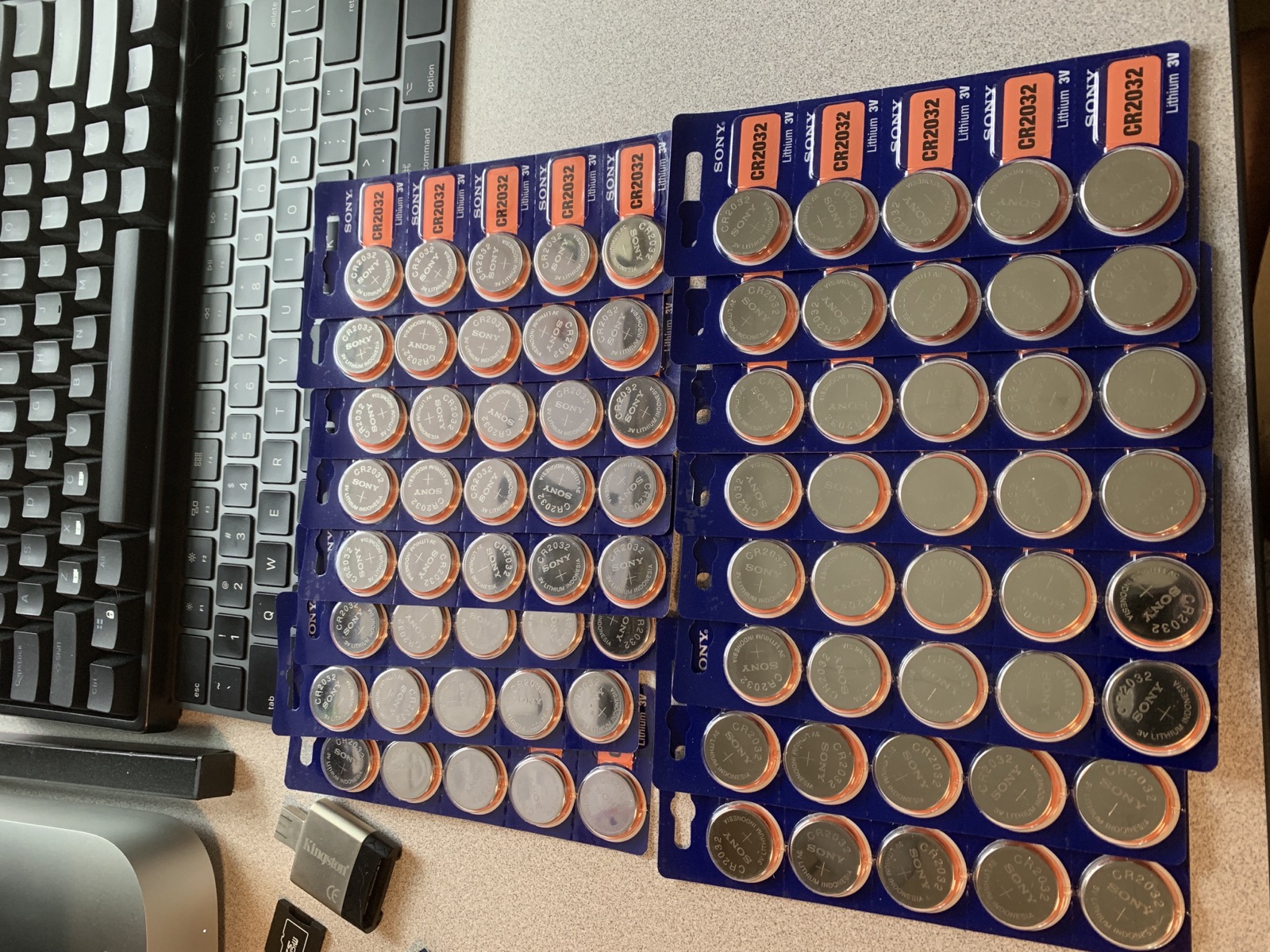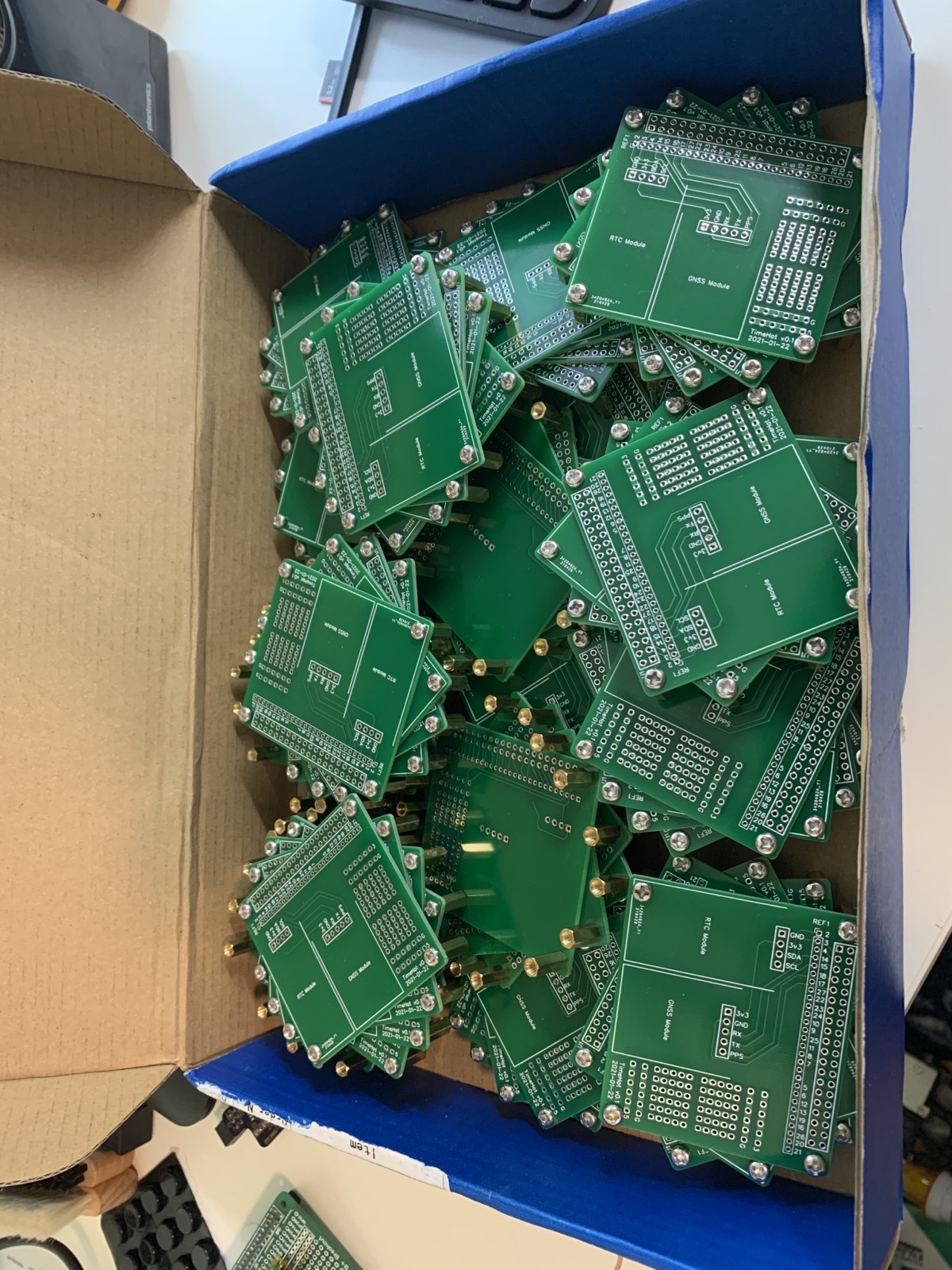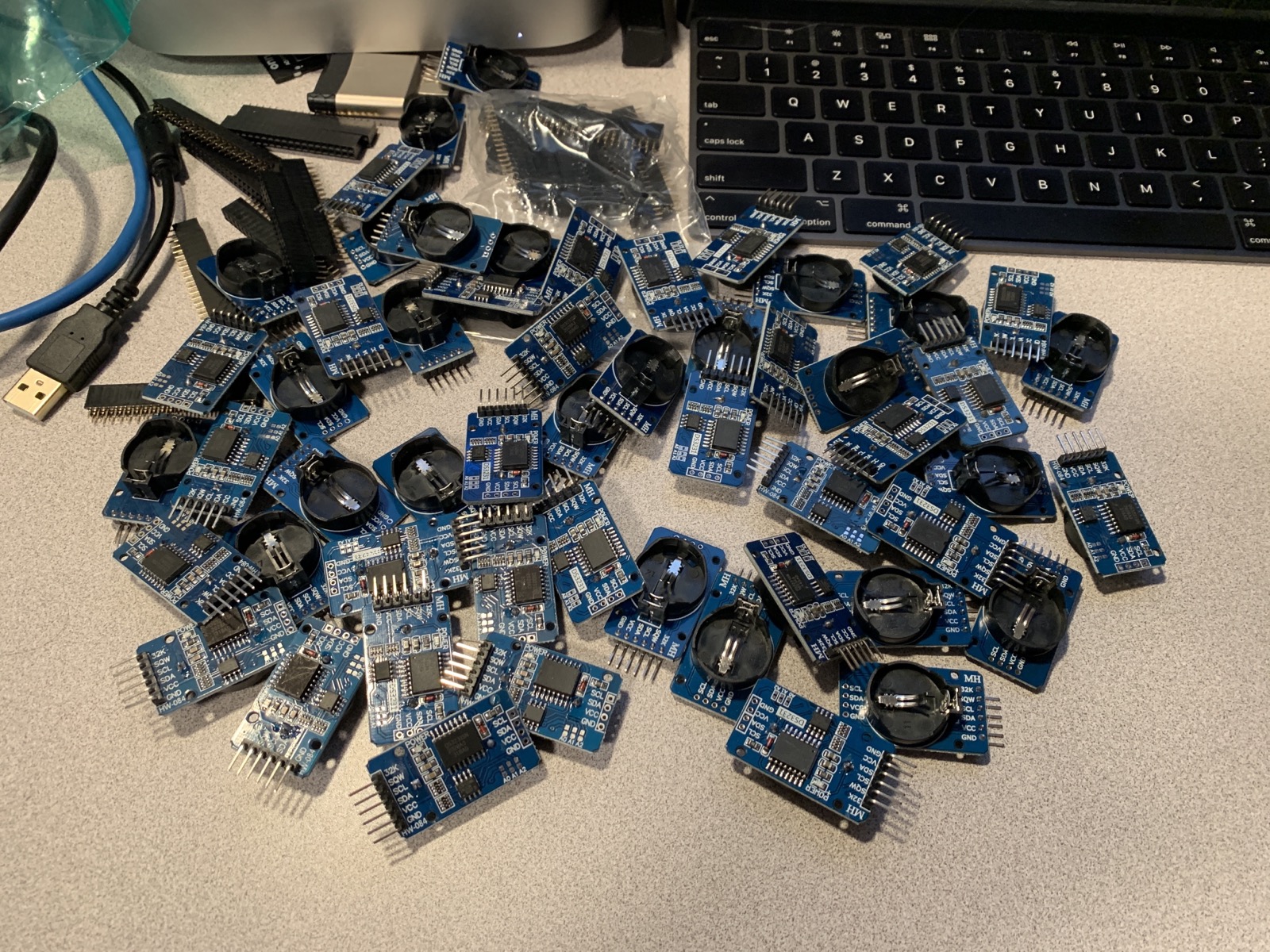 There's lots of processing that needs to be done, lots of intermediary steps. The holes in the PCBs are slightly too small for my M3 screws, so they have to be drilled out a big larger (I do this with stacks of boards, so it goes fairly quickly). The headers from both the RTC modules and GPS modules need to be removed, and in the case of the GPS modules, the holes must be clean and clear as they are re-used - in the case of the RTC modules we use the second header that is available.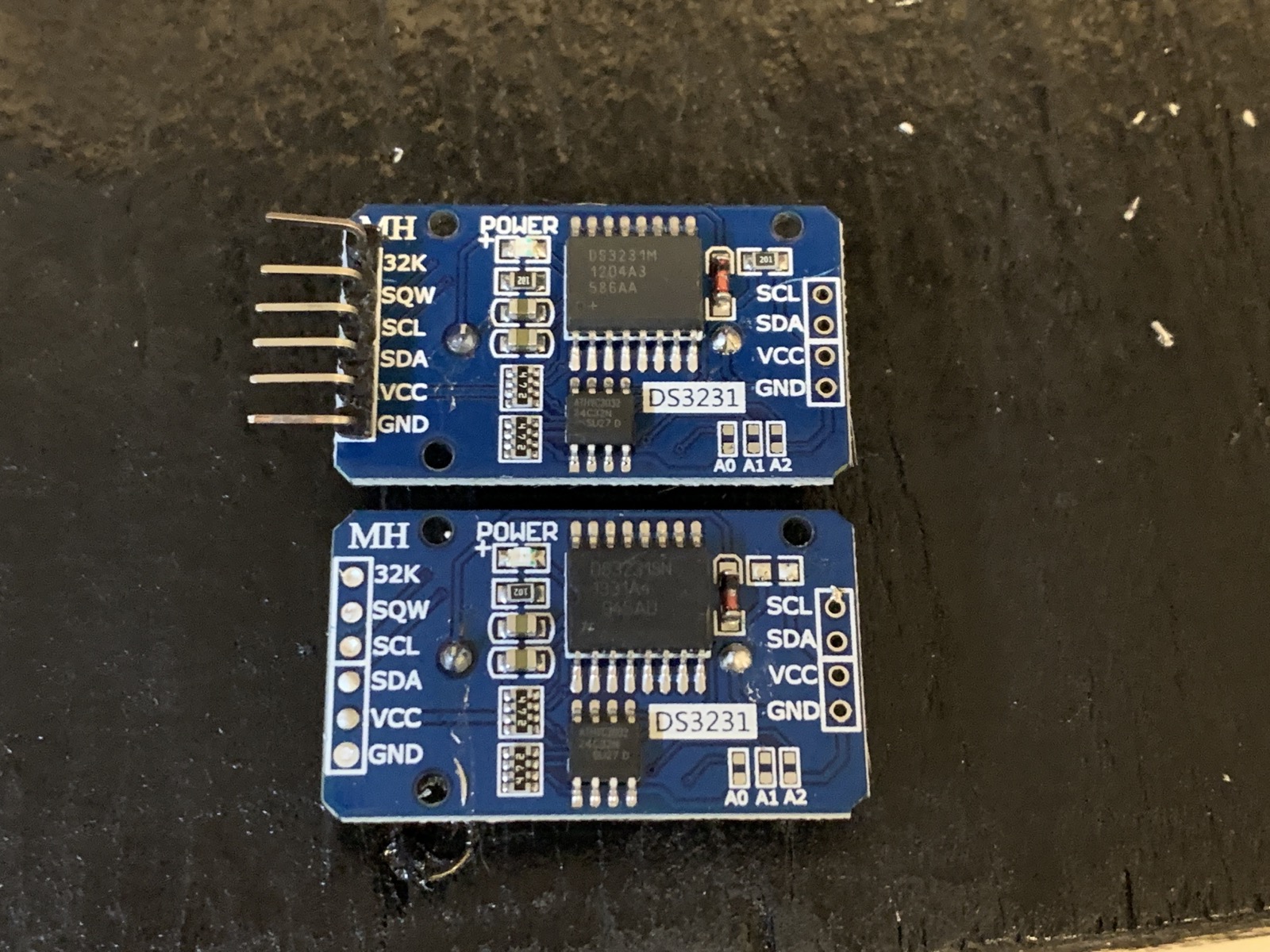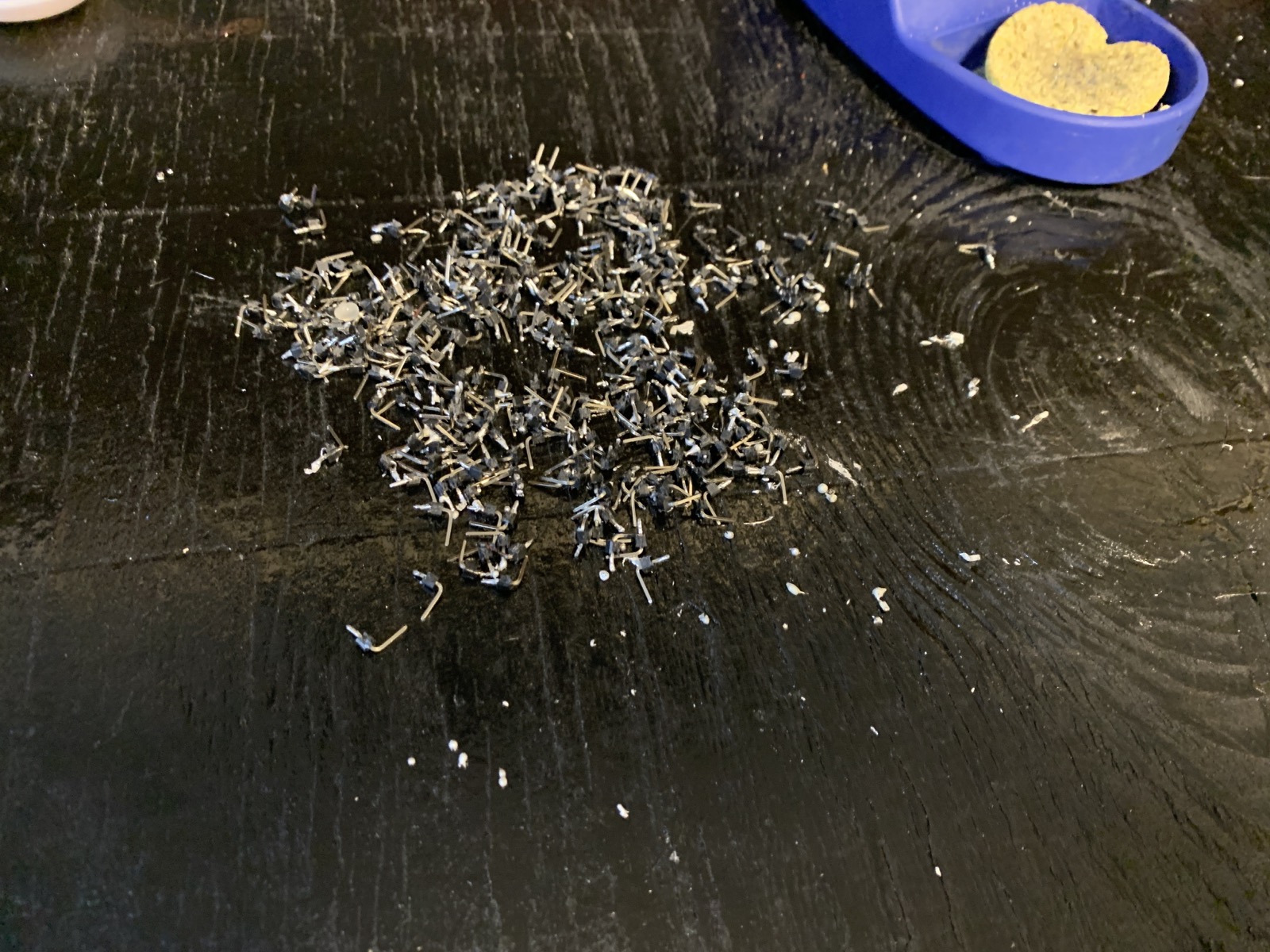 Going with full-size 40 pin headers was a mistake, even though I got them very cheap. They took FOREVER to solder. The next go around I will use much smaller headers that only use the pins I need - in this case it's only a small handful clustered at the top.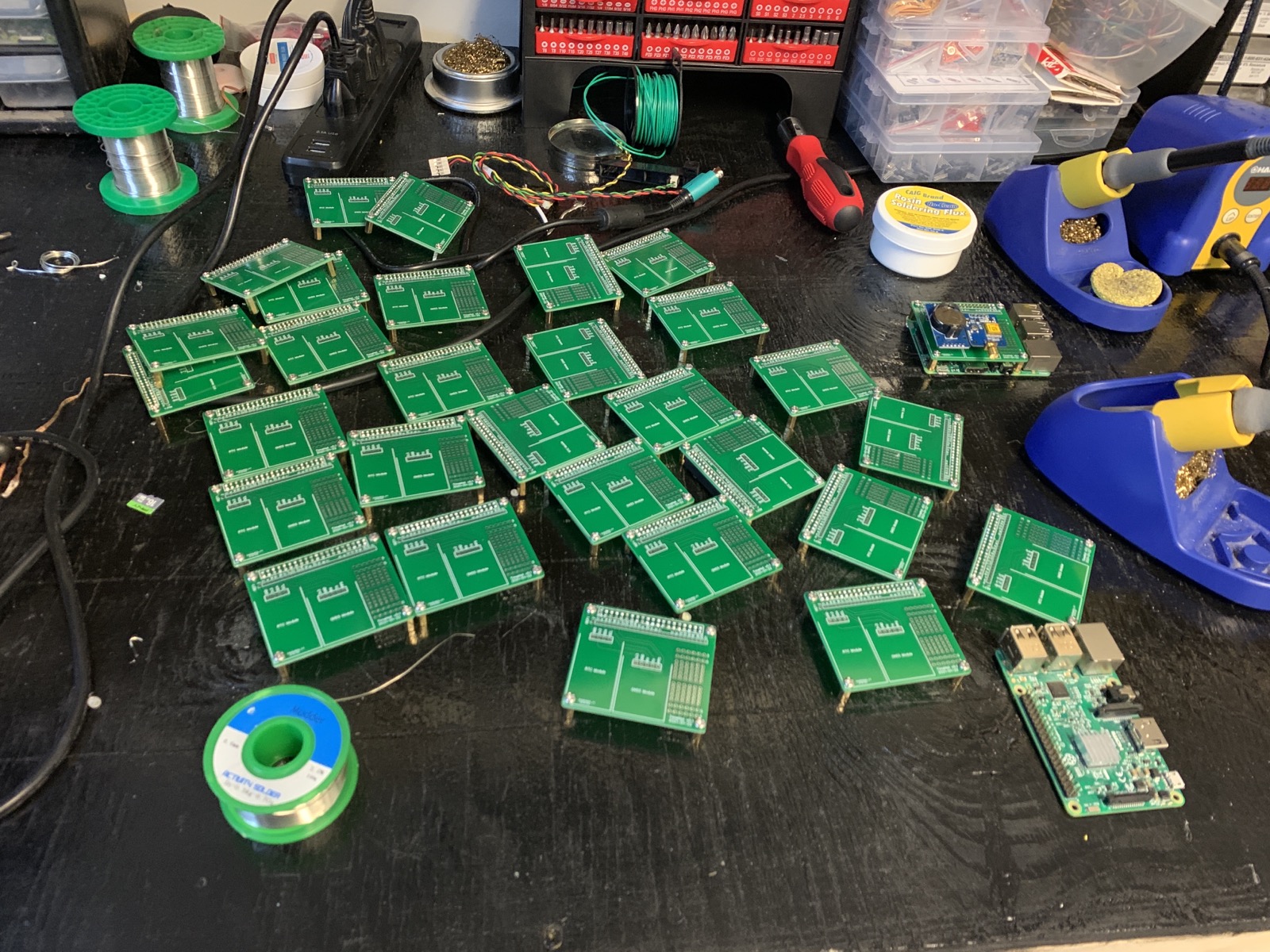 Before the modules could be soldered onto their boards, they had to be tested, so I added two female headers to a PCB to make testing quick. A great thing about both of these modules is that they can be fully tested without rebooting the whole system, meaning testing is relatively fast.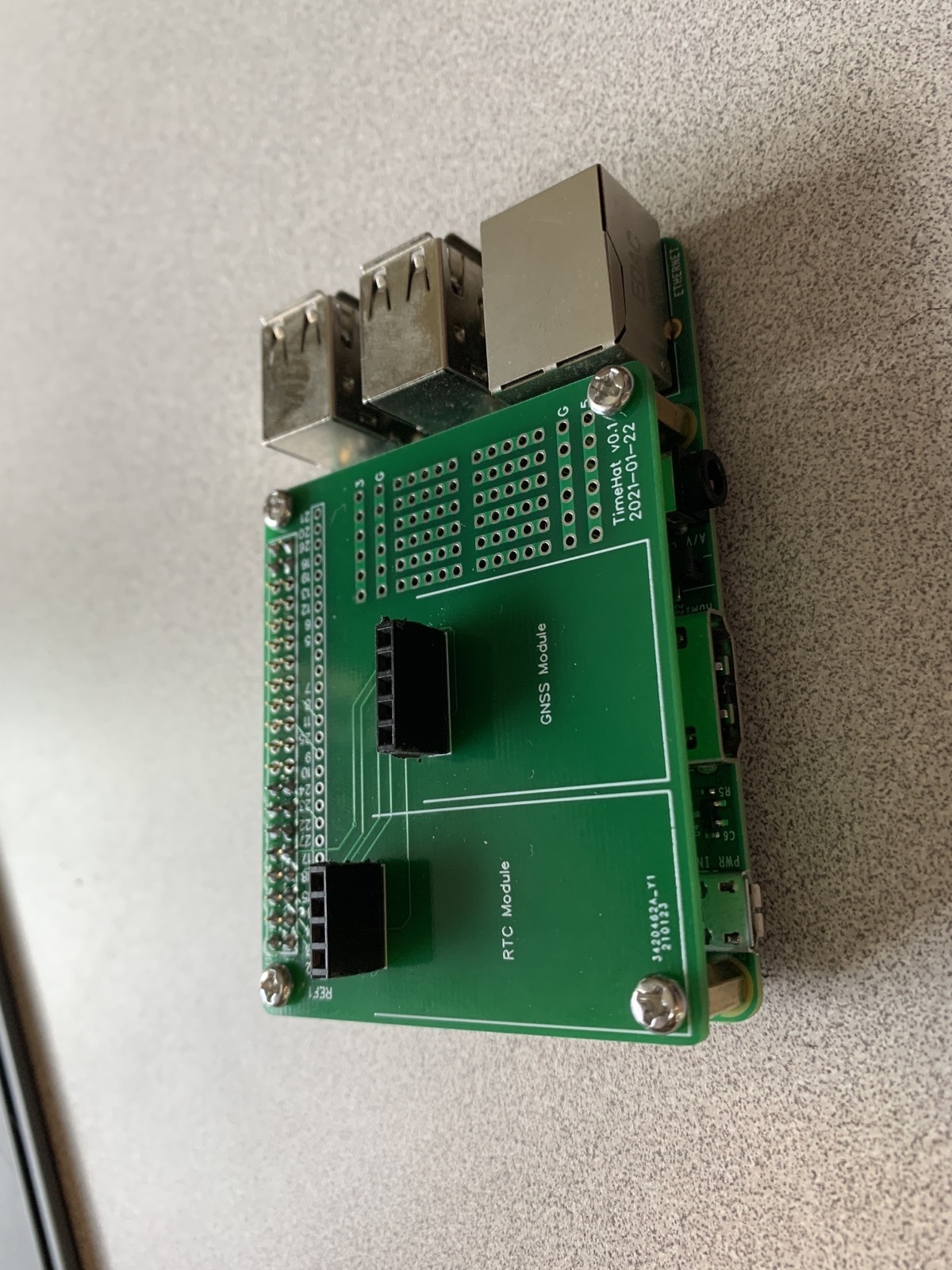 Next, it was time to start assembling! This went pretty quickly.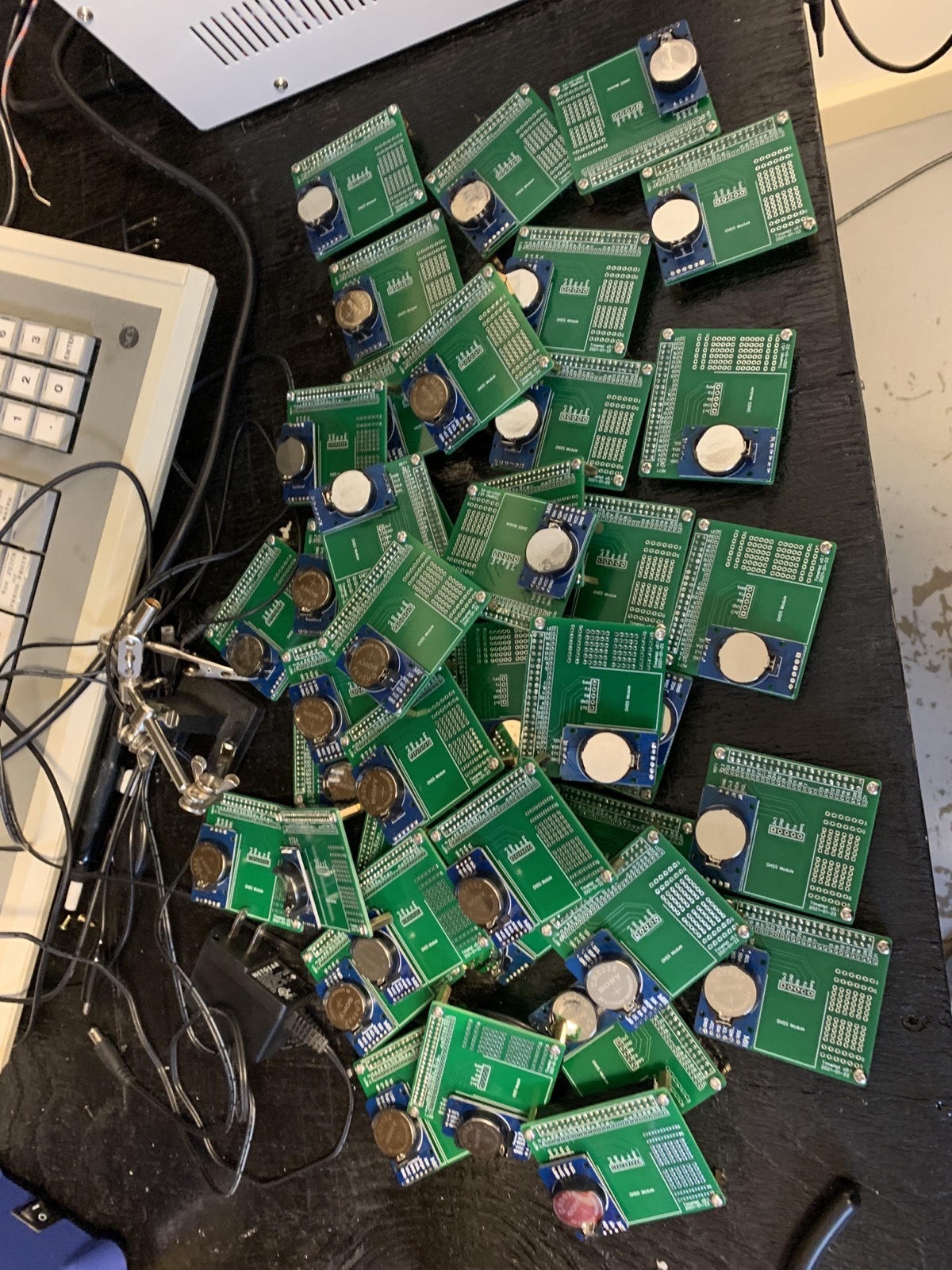 And before long I had 97 boards waiting for GPS modules.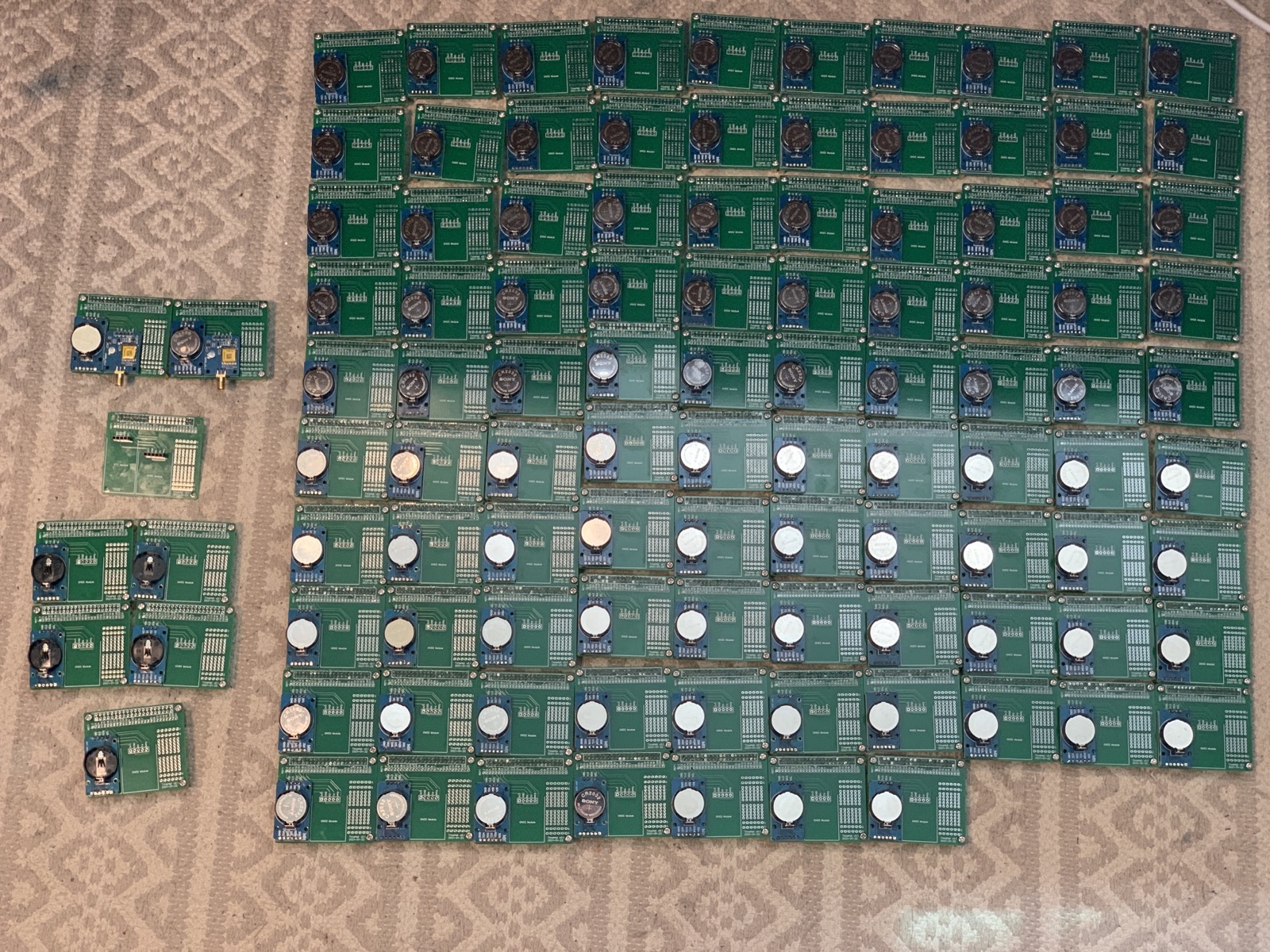 It took a while, but the GPS modules and antenna finally showed up! (And I'm still waiting for more.....)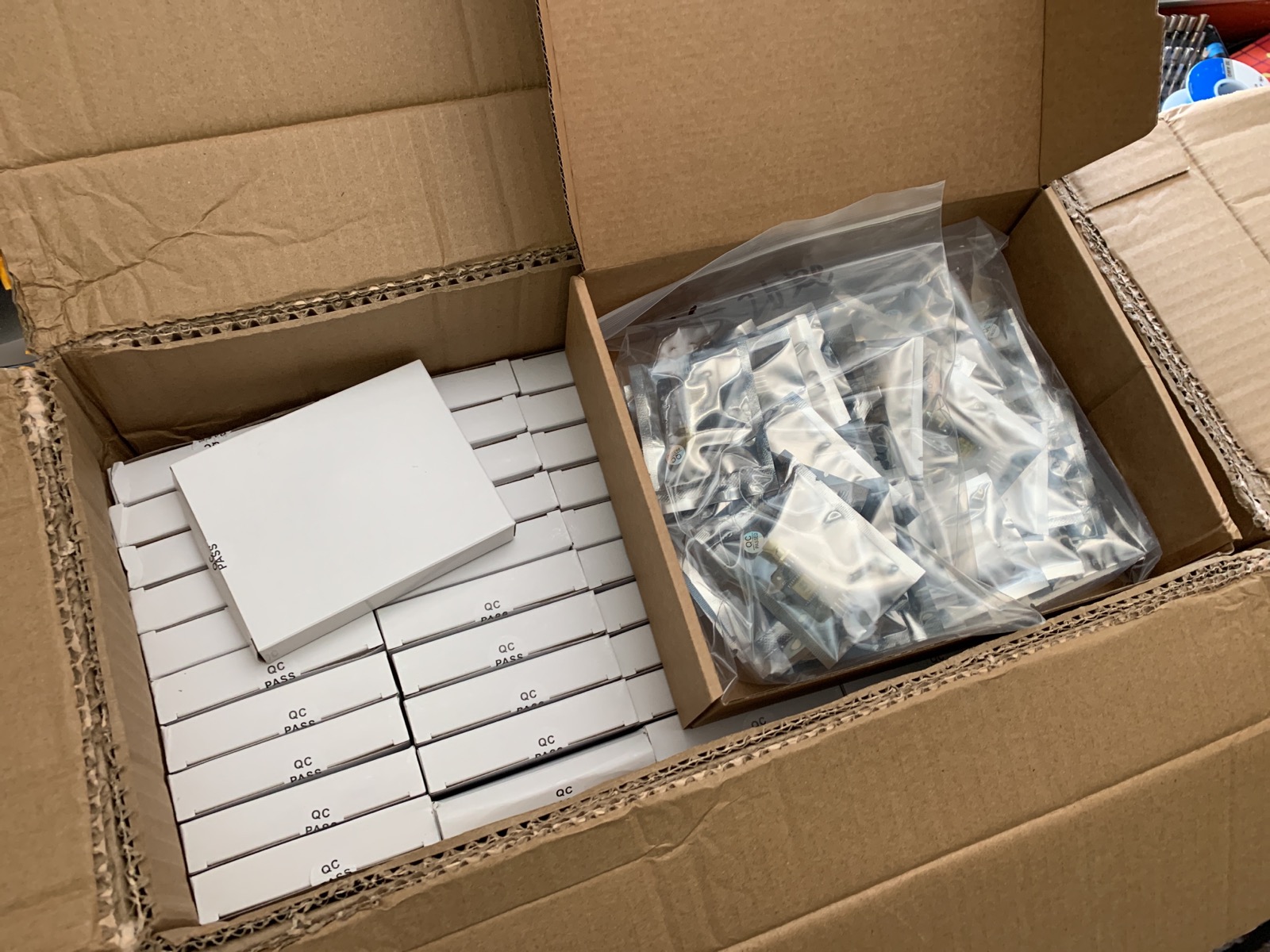 Then they needed the same testing and processing as the RTCs did.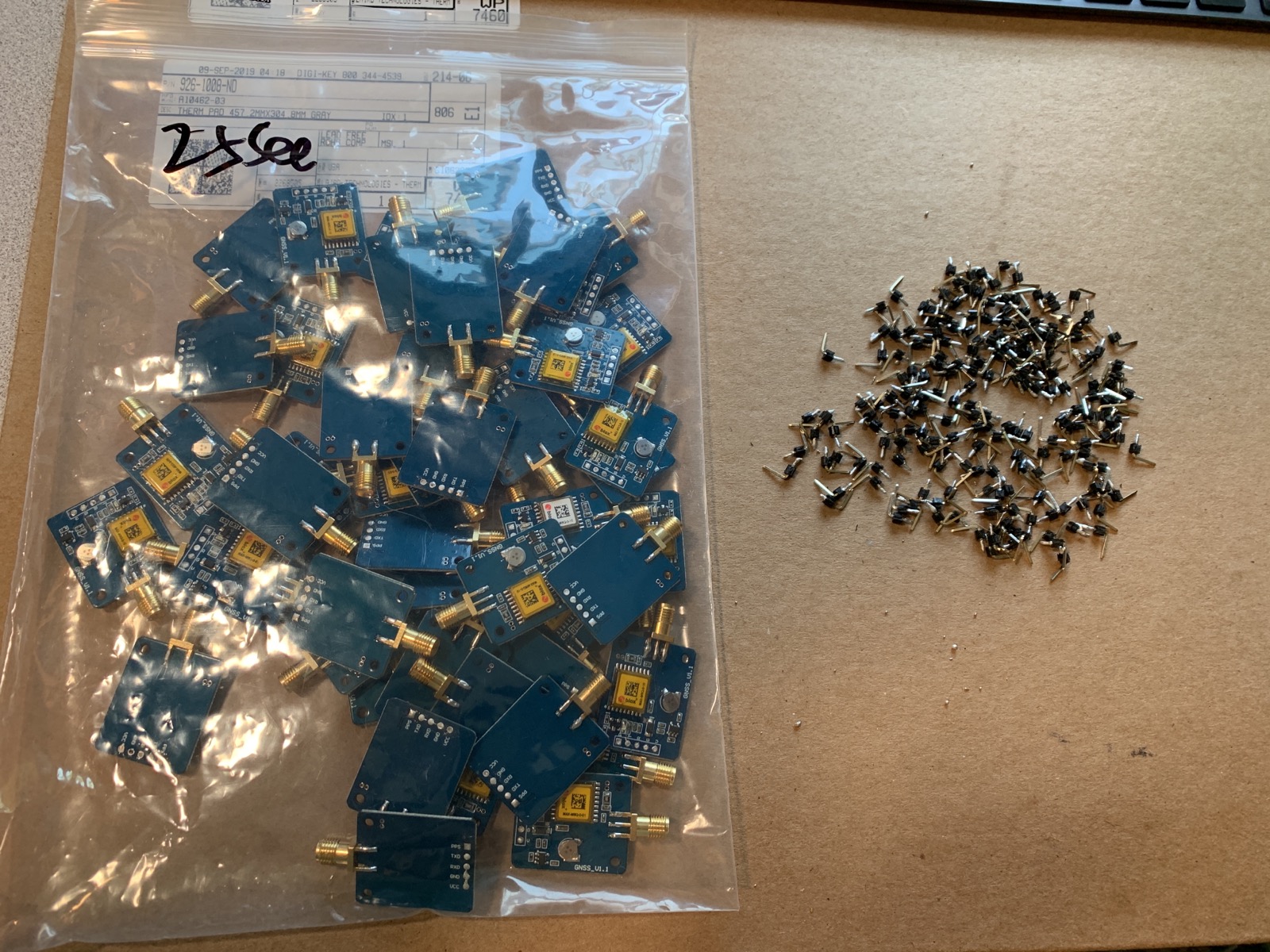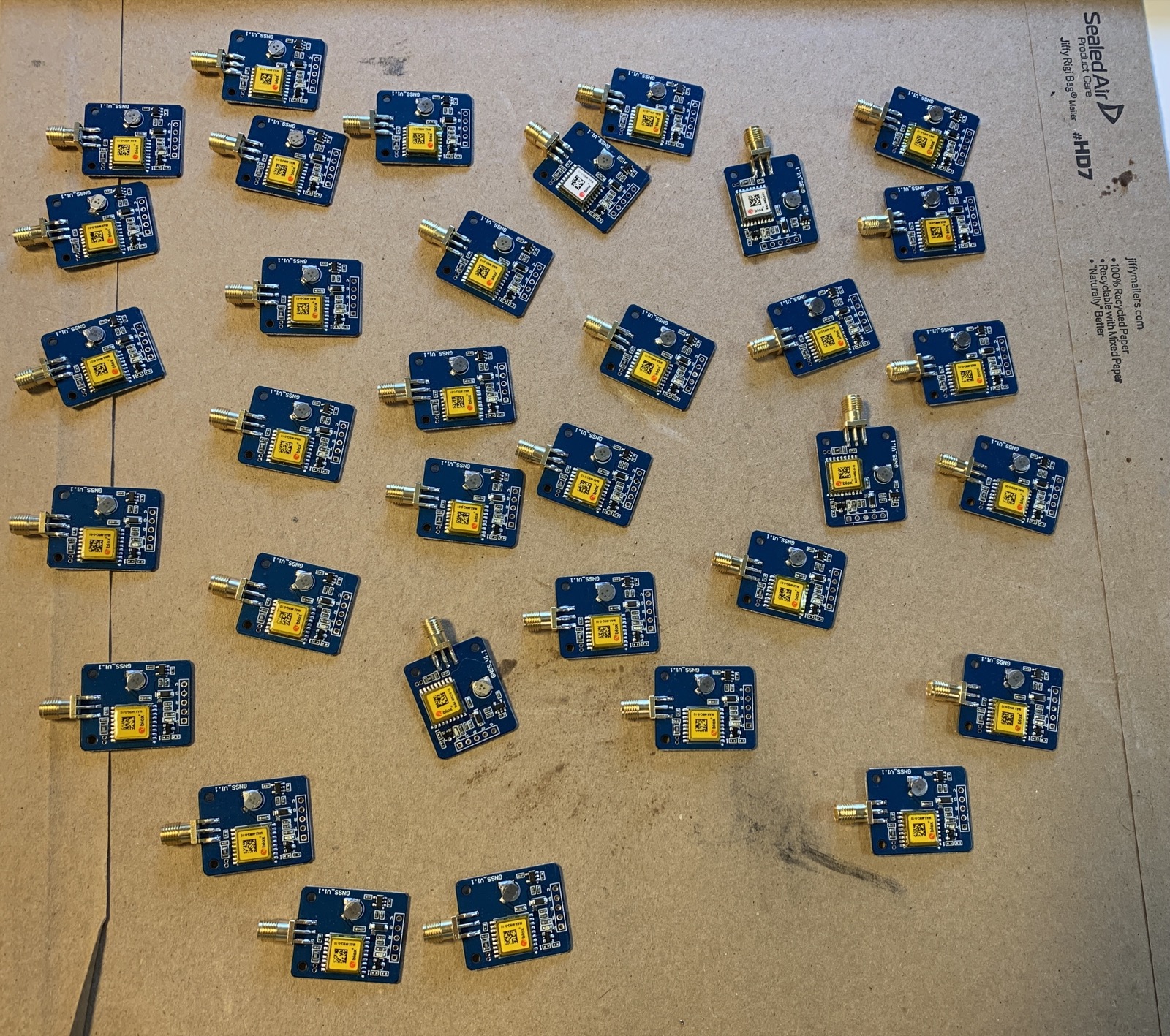 With both modules installed, proper testing could commence. This took a while.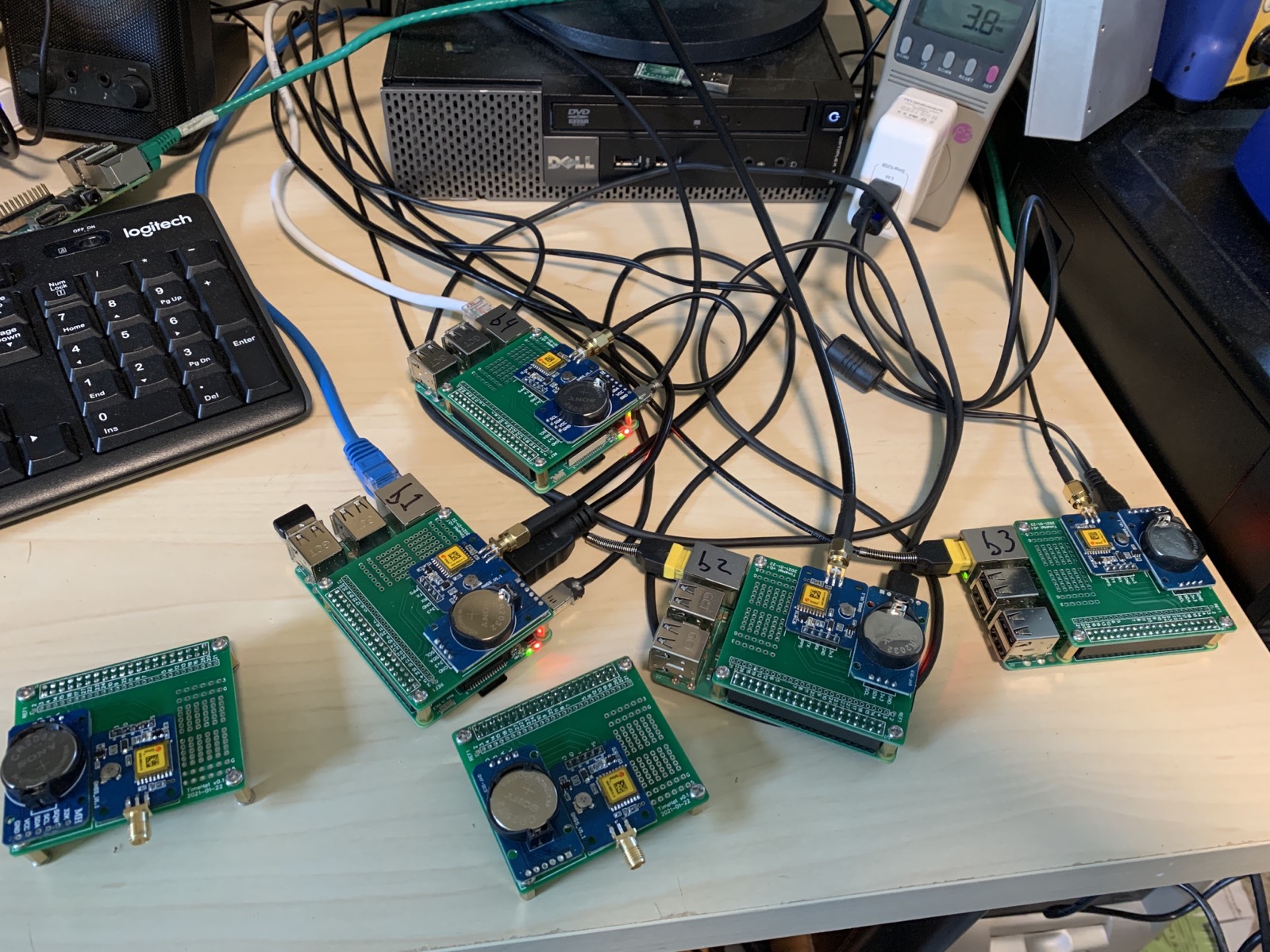 But once completed, they got parked in the box and are ready to ship!